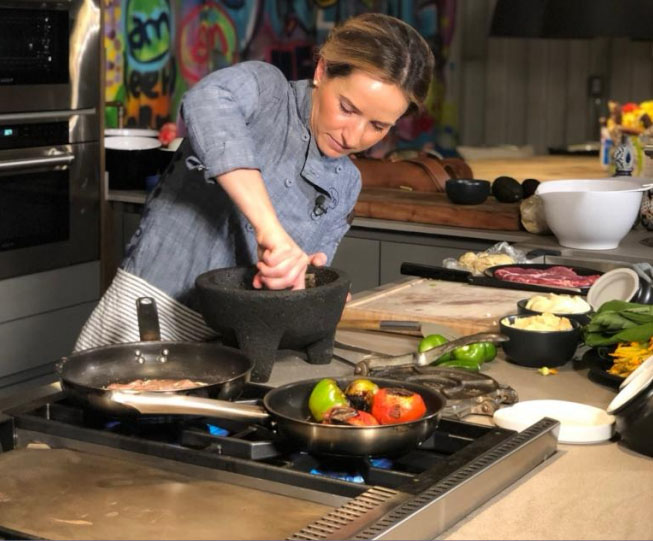 "My main goal is to achieve making unique culinary creations, which reflect many of the diverse gastronomic traditions that belong to the different regions of the world, highlighted by my personal Mexican touch. All of this under a modern perspective to be able to accomplish authentic and original results that come to delight all of our senses and put up with the demands of all palates."
MY KITCHEN, TU CASA.
Learn how to cook Mexican food, it is simple. Ancient Mexican cooking techniques are what will give your dishes the ultimate Mexican taste.
We're totally convinced that you will love our LIVE online Mexican cooking classes with Chef Ana Martorell, that we will give you a BEHIND THE SCENES look of our recording of our first and FREE CLASS. We will show you how to make an "Infladita" which means "Puffed Tortilla" which is ideal to plate beautiful Mexican cuisine dishes with chicken in mole, cochinita pibil, and many more delicious meals. Watch it now!